Classes, Workshops & Social Groups
We offer a variety of term classes and special workshops throughout the year. They are open to our members and the general public (though our members get a special discount). See below for more details of our current class offerings. Get in touch with us at the gallery for more information, or to find out how to book your place.
One of the perks of membership is that our members are also welcome to use the studio spaces, when not in use by our classes. We have a number of social groups who meet regularly to create together and have a chat.
Term 4 Classes have been suspended due to Covid, Social Groups as per usual

classes, workshops and social groups
Upcoming Schedule
Mon

1

Tue

2

Wed

3

Thu

4

Fri

5

Sat

6

Sun

7
Mon

8

Tue

9

Wed

10

Thu

11

Fri

12

Sat

13

Sun

14
Mon

15

Tue

16

Wed

17

Thu

18

Fri

19

Sat

20

Sun

21
Mon

22

Tue

23

Wed

24

Thu

25

Fri

26

Sat

27

Sun

28
Mon

29

Tue

30

Wed

1

Thu

2

Fri

3

Sat

4

Sun

5

more information
Frequently Asked Questions
Can I attend a single session?
Generally not – our classes are usually fully booked for the term and it may be hard for us to accommodate you.
How do I get more information or book my place?
Call into the gallery for more details and to book your place.  We usually hold a special registration day for classes before the start of term, so keep your eye out for the next registration day.
Our formal classes and workshops are usually open to the general public, though members usually receive a discount on their fees.
You must be a member though, if you want to come along to our informal social sessions (marked with a * in the schedule).  They are not pre-booked and members just turn up on the day, pay the small fee to use the room and get creative together.
What does the gallery provide?
The gallery has a variety of equipment, such as pottery wheels and easels, that can be used by class participants and members.
Your tutor will generally let you know what materials you need to have before class starts, or at your first session.
Creativity experts
Meet Our Tutors
We have a wonderful team of tutors who can help you learn and extend your artistic and creative talents.

Oils, Pen & WASH
Col South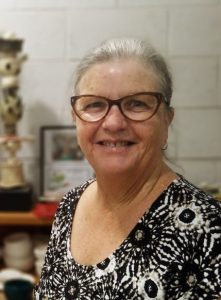 Pottery
Vicki Bartlett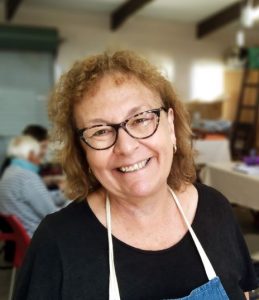 drawing
Evelyn Dunning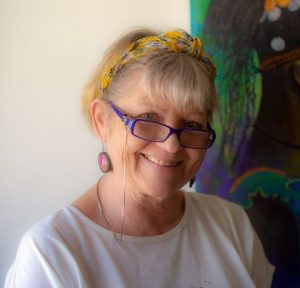 Mixed Media
Harriet Bystrom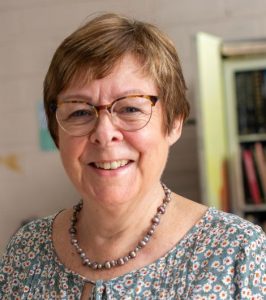 Watercolour
Donna Ellwood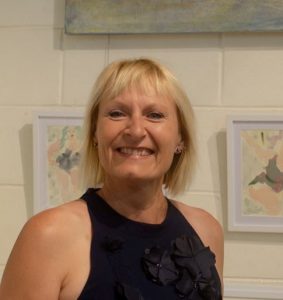 beginner acrylics
Barb Lange